Media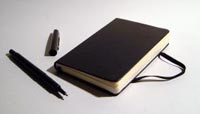 Visiting Writers Series: Night Readings, Brookdale College in Lincroft, NJ. Reading with my friend and mentor, Thomas Lux.
Peekskill Patch story on my short film about Bob Carey and the Tutu Project, 7 September 2012.
Brookdale's Writers Series interview by Suzanne Parker, 2010.
OnCreativity.Episode 4: The Power of Language, 23 September 2010.
Poems Out Loud interview, 26 February 2010.
The New York Times, 20 March 2005. Interviewed by my old freelance employer, the Gray Lady. This is the one with the Ph.D. misquote. Sarah Lawrence College doesn't have a Ph.D. program. I remember asking if it wouldn't be better to record the audio of the interview. Tape recorder–MIA; legal pad–zero.